Continuing the first part of Messenger Personas, today we will talk about the two founders of the popular messaging app Viber.
Talmon Marco
Born in Israel in 1973 and having graduated from Tel-Aviv University where he majored in Computer Science and Management, he chose the IT sphere as his permanent area of work. After he serving in the army, where he also became friends with the future co-founder of Viber Igor Magazinik, he worked as CIO for the Israeli Defense Forces Central Command for three years. This may have come as a good experience but it also sparked rumors that thanks to it Marco got into the inner circle of the authorities, which initiated his future project, and that Viber was created to spy on users and Marco. Later he founded Expand Networks, a popular Internet provider, which was shut down in 2011 due to the legal disputes. Upon leaving his project in 2004, Marco started making a new one – iMesh.
iMesh is one of the first P2P services, which was revolutionary in the music industry along with Napster. However, unlike Napster, iMesh got sued 4 years after the launch of the company.
iMesh became the embodiment of piracy for millions of users. After the legal proceedings, iMesh signed a unique agreement with the Recording Industry Association of America, allowing people to listen to music the way they do it now (no piracy involved) – 15 million songs became available on a free and legal basis. iMesh became the father of Spotify and Pandora and is still operating.
Marco's third project is the culprit of this post – Viber. It came about when Talmon and Igor found out that there is no convenient and dead simple call and messaging app that even a child could use. The company is registered in Cyprus, their research center is located in Israel, but the majority of developers are situated in Belarus. When asked in an interview regarding the unusual placement of the research center he said the following thing: "Silicon Valley programmers are worth 130 grand a year. We can afford seven experts in Belarus for the same amount".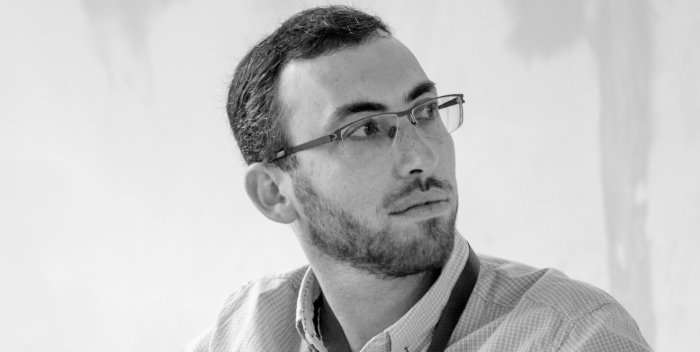 Igor Magazinnik
Marco's army buddy is Viber's co-founder and Technical Director at iMesh. Igor was born in Nizhny Novgorod and immigrated to Israel at 16. The careers of the two founders intertwine closely, with the exception of the early years. Magazinnik's LinkedIn account indicates that he developed software at Design Labs for five years. Interestingly enough, Igor finished his studies in 2002 majoring in IT, meaning that he already had five years of experience behind him.
Igor can often be seen participating in the Russian-speaking segment of the Internet: i.e. Lifehacker.ru managed to find out everything there is about his workplace, in addition to his RuNETology podcast that sheds light on previously unknown information.
In an interview with Igor we got an inside scoop regarding the idea of creating Viber. Considering the fact that he and his friend-turned-colleague Talmon lived on two different continents, they used to spend rather hefty amounts of dough on communication. Having tried and tested all sorts of communication, from Skype to VoIP PBX like Аsterisk, it turned out that there simply aren't any apps for mobile platforms. And so, after two months of development, Viber's first prototype came to life, but the app managed to forced its way into the Israeli AppStore only a year later.
The IM's Israeli origin is confirmed by Talmon's statement on the salaries of the developers, and by Igor's words, regarding the desire to cut back on communication. However, despite this fact, Viber's user base can rest assured: "We will not introduce any sort of advertisement to make a profit" — claims Magazinnik.
At least there are still places we can go without seeing any ads.
The app was not found in the store. :-( #wpappbox