"Went to have lunch – came up with an idea for a messaging app" – Appmess quotes
Meet Wiper – it allows making safe calls, erasing your messages from your friends' phones, watching embedded youtube videos and exchanging bitcoin with your friends.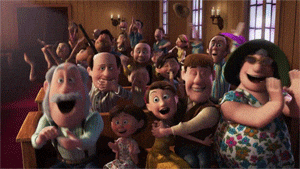 In fact, that was the review. Wiper is good, though. However – and this is the situation I have come across a million times – none of my friends use it.
Why is Wiper worth giving a chance?
Voice calls with HD-sound is no marketing move. I, even though am not particularly a music lover, was surprised. The voice of the person you are talking to sounds differently than on the phone. It is similar to the presence effect, as if the person your recipient is a just meter away. Definitely a plus.
   2. Music. Stop posting songs on her wall!
This is nothing I have seen in other messaging apps. The developers have taken advantage of the fact that youtube is in fact a huge music base. Apart from sharing photos and videos, Wiper allows you to share a song you have bumped into on youtube. You can open a video inside the app and thus won't have to open any third-party applications (which can often be annoying). You can make a playlist from the music you share, and videos will keep playing even when minimized. Here we're adding another plus.
Bitcoin sharing. Since I'm not a miner, I was unable to test this feature. However, the developers claim that you can exchange bitcoin in a simple and secure manner within a conversation.

Screenshot proof. Apart from usual ticks notifying the message delivery, the app notifies you if somebody makes a screenshot of your correspondence. Not a single notification arrived when I was testing the app, so for the iOS 8 version this "plus" is dubious.

"

End of chat, I'm angry with you" feature. It's hard to say whether this feature is good or bad one. Wiper allows you to erase your conversation both on your and on your respondent's mobile. He/she will be notified once you have erased everything.
Drawbacks
Where the hell are stickers? I've got so much used to stickers in popular messaging services that their absence in Wiper makes me feel sad.

Where are friend lists? Even though Wiper offers you to send an invitation to your Facebook friends when you sign up, the number of friends here is minimal.

Cross-platform feature. Only iOS and Android versions are available – that's not enough! There should be also desktop, Windows Phone, and web versions.
The app was not found in the store. :-( #wpappbox
The app was not found in the store. :-( #wpappbox